NACHTGNOSIS ORATIO A4 Series out now!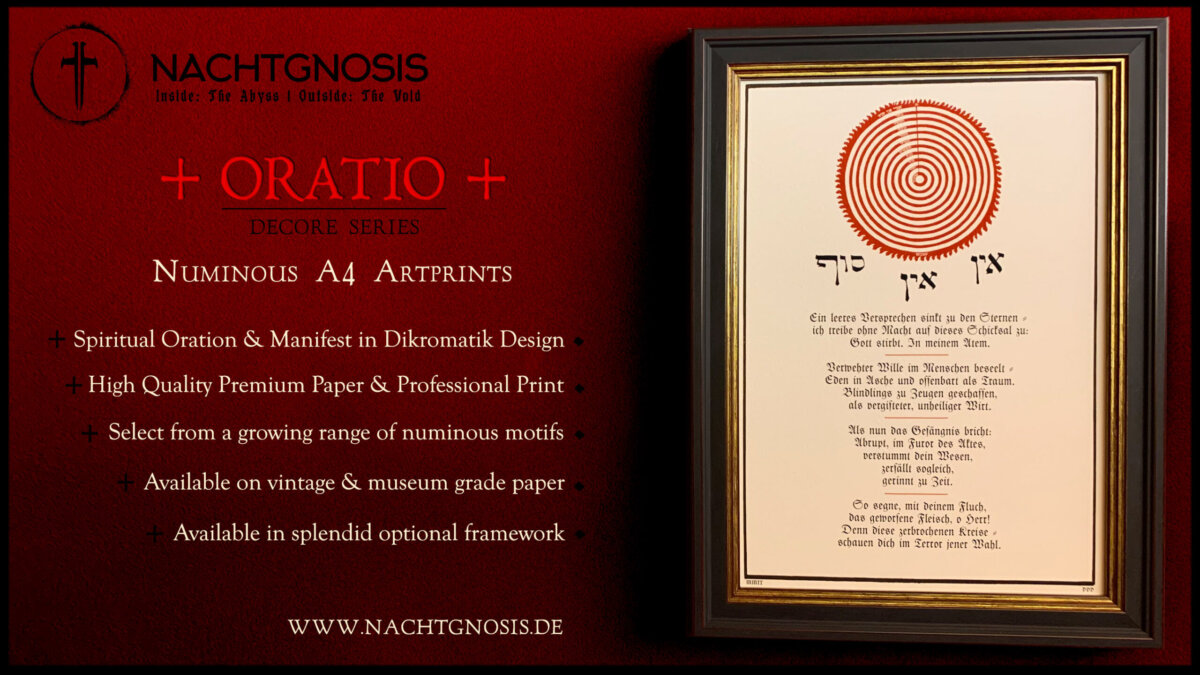 The first 10 motifs of the new Nachtgnosis ORATIO DeCore A4 Artprint series have manifested secretly and are available as of now:

Choose from a growing range of numinous motifs and be welcomed to spiritually connect and embrace the aesthetic grandeur of inevitable fate within mans metaphysical maze. The madness and frenzy of that lethal and twisted triarchy of Psyche, God and Death!

True Spiritual Oration & Manifestation in Dikromatik Design, professionally printed to highest standard. Select from different kinds of paper, vintage style or premium museum grade and carefully chosen optional framework to amplify the work...

Visit the Nachtgnosis Releases Section for further details or get in touch if interested...

More details...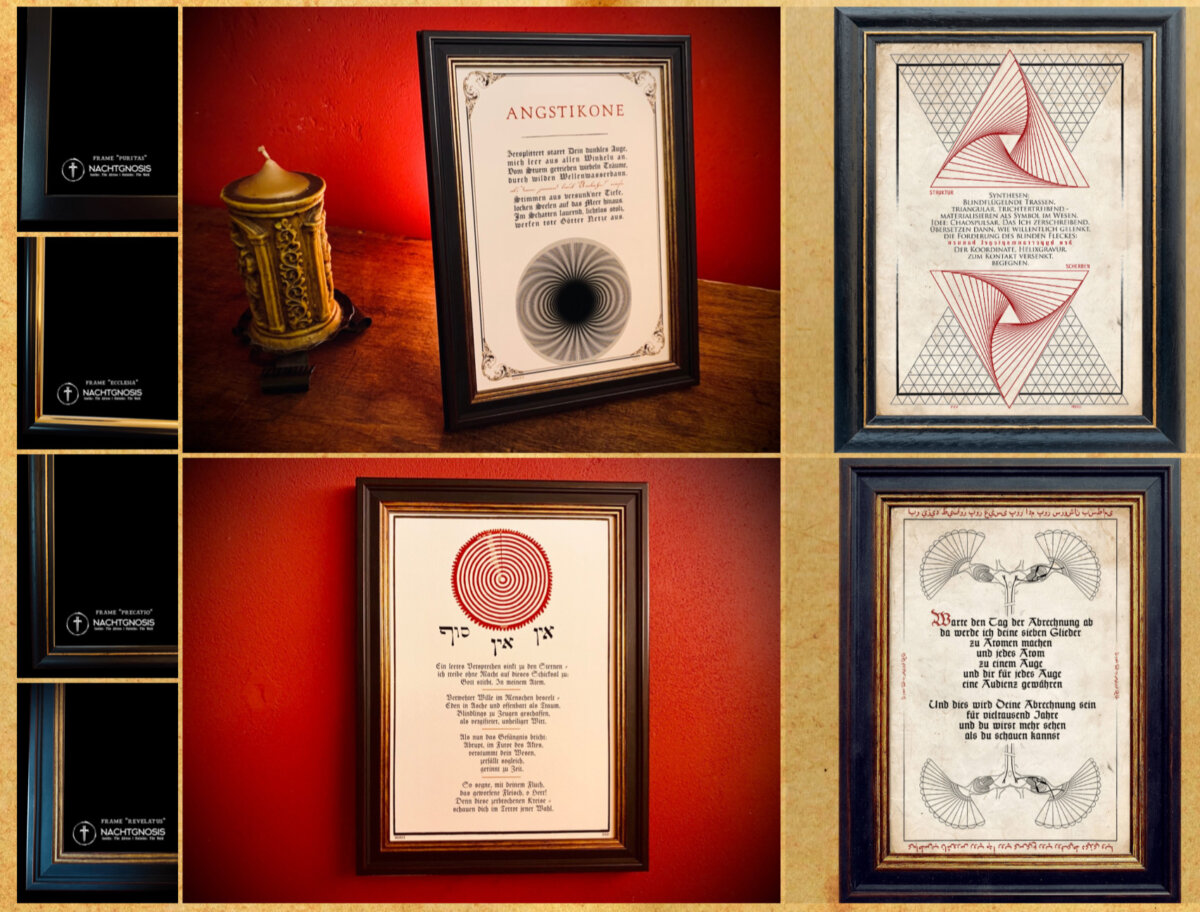 NACHTGNOSIS



Bearbeitet von NACHTGNOSIS an 23.01.2021, 17:40



--------------


+++ LOQUAR AD DOMINUM MEUM CUM SIM PULVIS ET CINIS +++